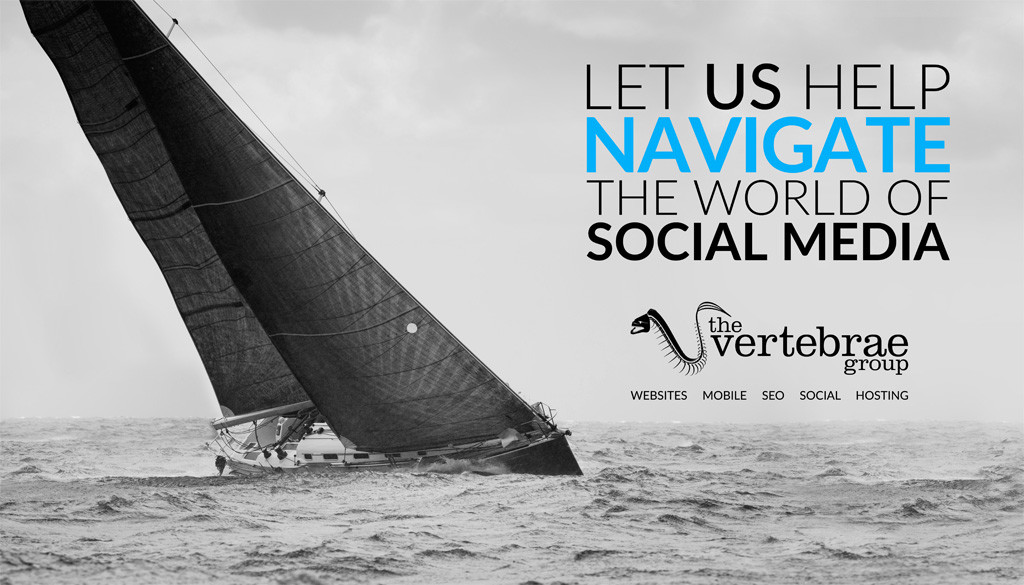 Social media platforms, like Facebook and Twitter, offer up millions of potential customers, but finding and engaging them is no simple matter. We, at the Vertebrae Group, understand how overwhelming this can be. From choosing which social media platforms are right for your business to enhanced target marketing, navigating the world of social media is a never-ending road of calculated decisions.
The Vertebrae Group will ensure that you're on the right path!
While 97% of businesses are using social media, 85% aren't sure about what social media tools are right for them or their business's desired marketing goals. The Vertebrae Group is here for that 85%.
Our goal is to catapult you ahead of the competition with a social media strategy tailored to communicate your brand's promise, benefits, and story. By leveraging our social media marketing services, your business will benefit from:
Increased traffic to your website via naturally driven leads
Improved SEO (Search Engine Optimization)
Enhanced brand recognition, trust, and authority in your industry
Expanded customer base and loyal following
A new medium through which to communicate directly with your customers
A cheaper yet more effective form of advertising
Working with a team of dedicated experts in online / digital marketing
Our custom-tailored approach begins with an open discussion about your business, its challenges, and your goals. We know that every business is unique, so we've built three flexible social media management packages from which to customize. These packages convey our competitive rates and create a base of essential services from which to build upon and adapt to your needs. Three packages. Three months. Unlimited potential.
After breezing through the package selection process, we'll work with you to develop and execute an agreed upon marketing and advertising plan tailored to your business and brand. Don't quite have a brand voice? We can help there too!
We also offer a variety of services to enhance and provide another layer of professionalism and brand cohesiveness to your social media presence. Graphic design, photography, and web development are just a few of these additional services that the Vertebrae Group can provide to enhance your business's validity, capability, and appeal.
Compared to traditional forms of marketing, the cost to establish a strong online presence is an absolute bargain! Your business will have the potential to build a reliable consumer base while reaching thousands of new prospective customers for a fraction of what it costs to advertise in publications or air television and radios spots.
Social media should be considered a vital pillar of any successful business's over-all marketing strategy. Our process does this in a manner that is easy, affordable, and gets results. Your competition is already reaching new audiences, increasing traffic, and driving sales. The longer you wait, the greater the chance your competition has to establish their presence and outpace your business.
Let us help you move forward. With over 15 years of experience, we provide the peace of mind that your business needs will be well taken care of both professionally and effectively.
Want to learn more about the Vertebrae Group's social media services? Visit us at www.vertebreagroup.com or contact us at [email protected]. Don't forget to keep up with the latest news by following us on Facebook and Twitter!